Birds, Whales, Waterfalls & Volcanos
Book Now
Birding and sightseeing at it's best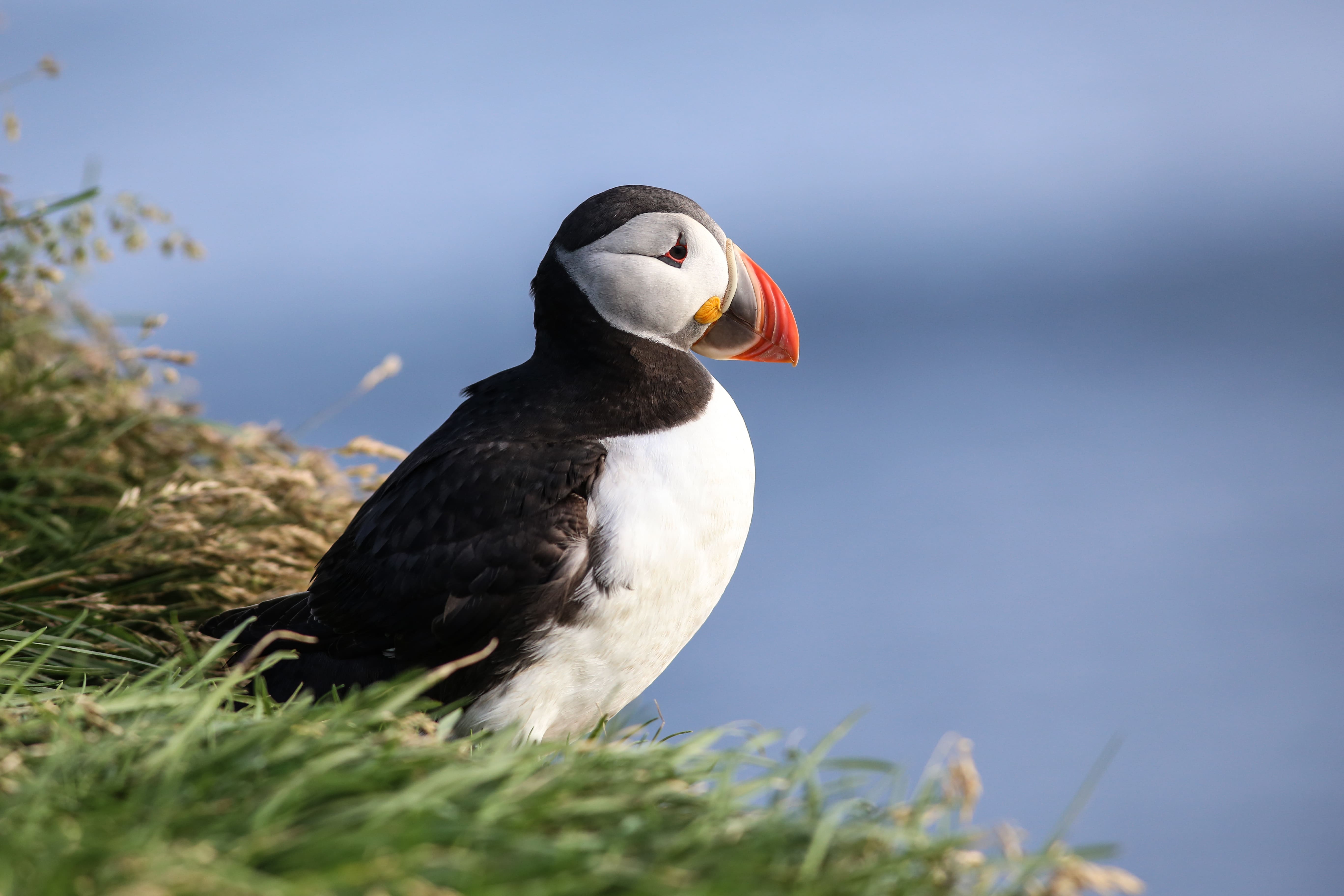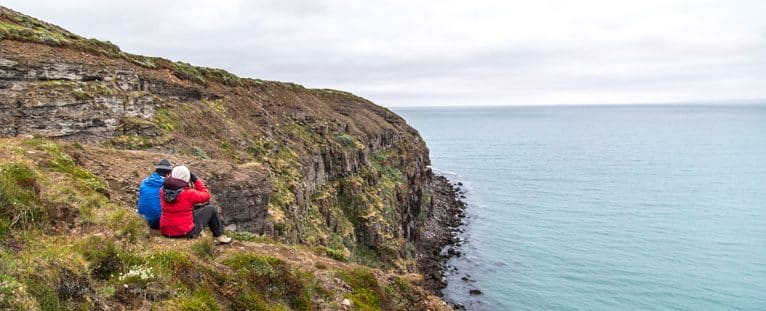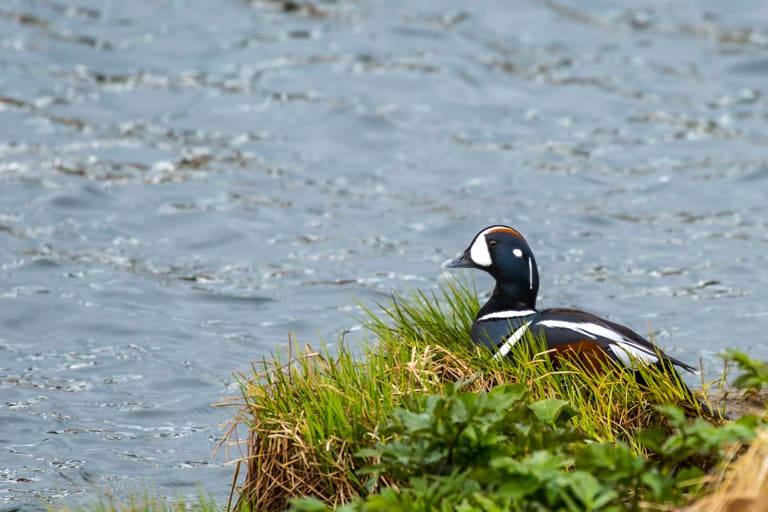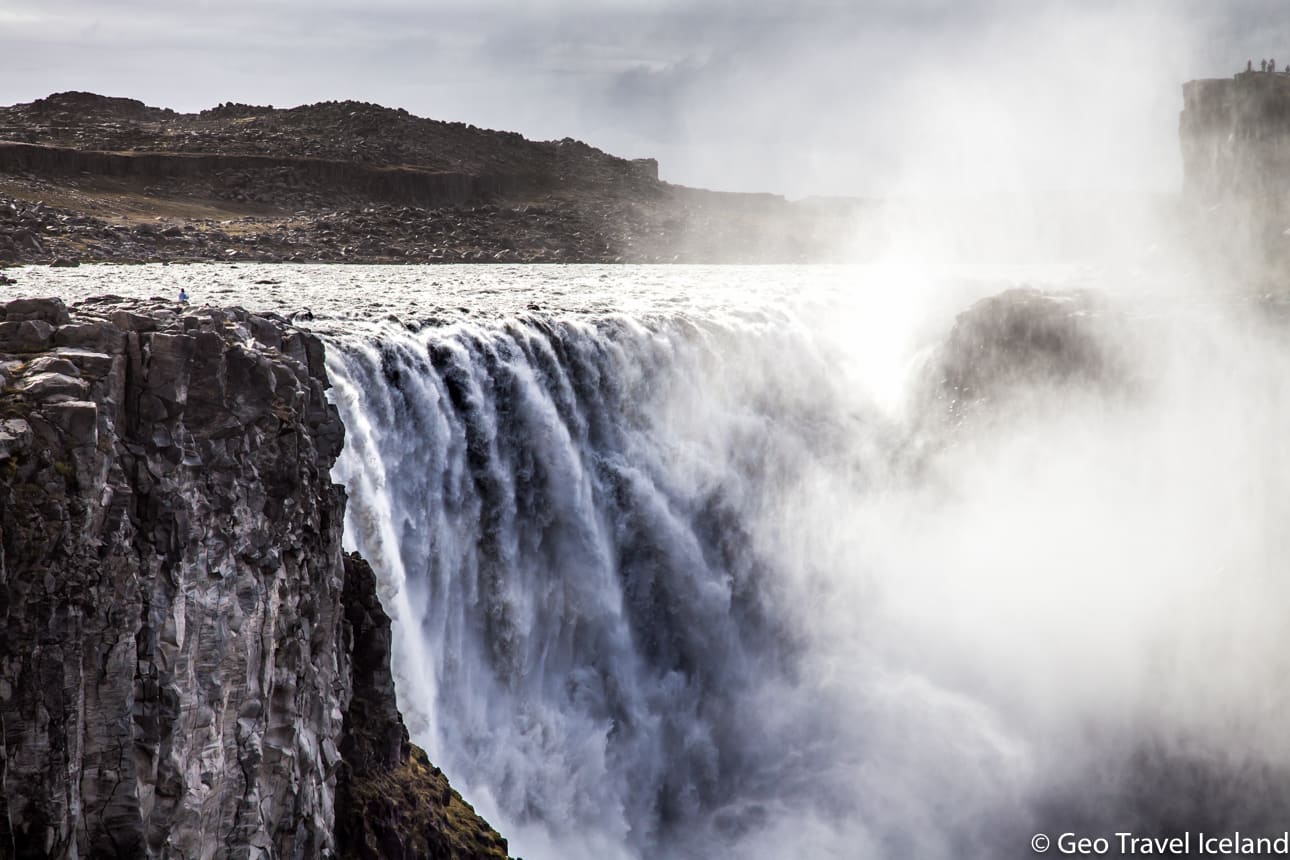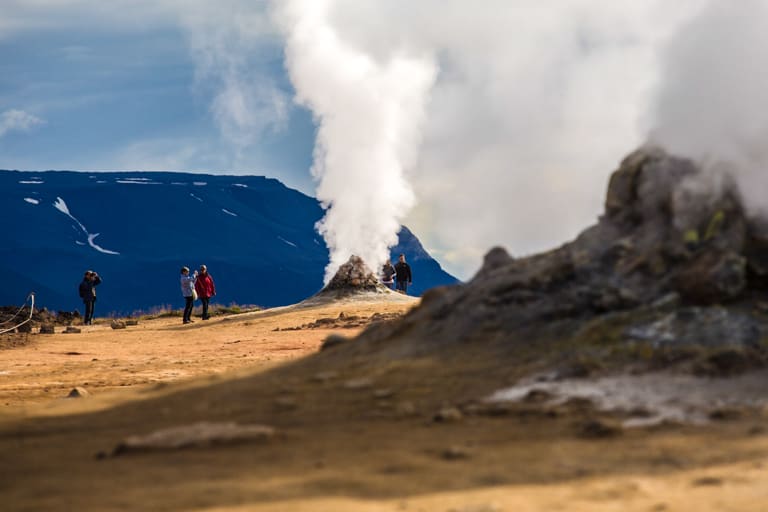 Experience the incredible landscapes of North Iceland with a birding theme.
This break is a good example of a tailor-made brake, made to fit the whole family or a diverse group. Here within 4 day's we visit iconic highlights of North Iceland and experience the diverse nature of Iceland, and in the same time cover a good overview of the Icelandic Bird fauna.
Staying in accommodation on the bank of Lake Mývatn, the early mornings and late evening will provide great opportunities for bird photography.
Birding Hides will be available for hire
Day 1
–
Whales, Puffins & Coastline life
Whale watching from Húsavík – Eider Ducks – Mouth of River Laxá – Puffins – Bird cliffs – Ásbyrgi Canyon – Húsavík Coastal Town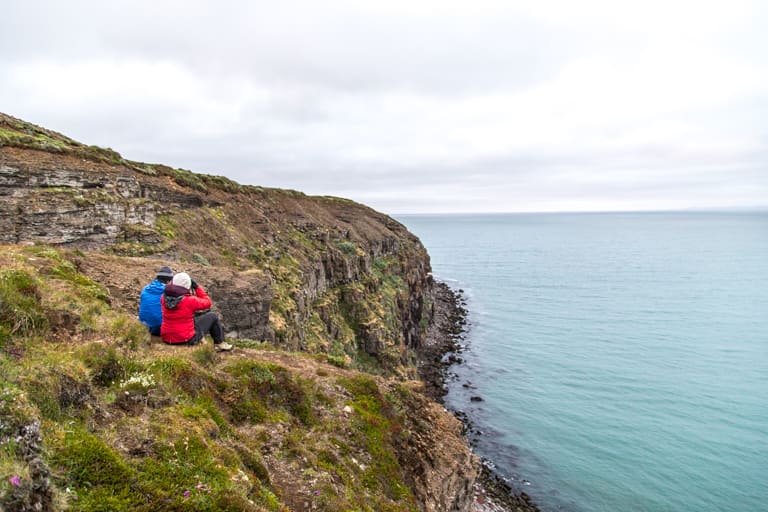 08:55 Landing in Húsavík (you can book your flight at www.eagelair.is)
Only 5 min drive from the airport of Húsavík the river Laxá falls over the Æðafossar waterfall, Immediately we arrive at a great birding location as the waterfalls boost a mixture of small seabird cliffs where in late may Fulmars have started nesting. Æðafossar waterfall is best known for the sighing of Common Eiders, which sometimes hold the occasional King Eider along with the incredibly beautiful Harlequin Ducks.
At 10:00 we depart on our Whale watching tour out to Skjálfandi bay from Iceland's Whale watching Capital, Húsavík. Due to the incredible fertility of the Sjálfandi bay, a number of whales come into the bay to feed. Minke Whales, White-beaked Dolphins and. Humpback whales are regularly encountered. The incredible and elusive  Blue Whales is spotted almost every spring by Skjáfandi bay and has been spotted on our tour. After the tour, we will visit a local restaurant to enjoy a lunch.
In the afternoon we will travel to Tjörnes peninsula where we aim to get a closer look at the Puffins, Fulmars, eiders and various other coastline birds. We will head even further to the geographical wonder of Ásbyrgi canyon. Formed in a catastrophic flood, the horseshoe-shaped canyon is well sheltered. Within Ásbyrgi we find a strange diversity of nesting fulmars, waterfowl, and passerines. In Ásbyrgi we will go for a relaxing hike.  before we set an aim to our Hotel/Guesthouse by the Birding paradise of Lake Mývatn. 
Included:
All Transport
Fully Guided Day with a local guide
Whale Watching Tour from Húsavík
Accommodation
Not included:
Flights from Reykjavík – Húsavík
Meals & Drinks
Day 2 – Lake Mývatn Birding Paradise
– Largest gathering of Harlequin Ducks in Iceland – Main Breeding area of Barrow's Goldeneye – Early morning Birding walk – Grate Bird photography locations – birding of the beaten track
05:30, Early morning birding
Lake Mývatn, the lake of the midges is truly a birding paradise. During our day we will work our way around the Lake and stop at various birding sites depending on the weather.
Lake Mývatn boosts one of the world's largest variety of nesting ducks, the tour takes place in the spring as the birds are arriving and mating, putting on a spectacular show. Lake Mývatn's location is perfect for bird spotting with its incredible fertility of the region providing an abundance of feed. The abundance of feed along with various landscapes of lava-fields, wetlands, Tundra, Thicket, and lakes means that within short travels the variety of birds is Incredible. Lake Mývatn area is the home to the mythical Gyrfalcon. Although approaching the nesting site of the Gyr is not an option due to the conservation of the species The possibility a Gyr passing by is not unlikely.
Among the birds that we can expect to see, during our tour are: Harlequin Duck, Barrow's goldeneye, Eurasian Wigeon, Teal, Greater scaup, Tufted Duck, Common scoter, Northern shoveler, Long-Tail Duck, Great Northern Diver, Red-throated loon, Horned Grebe, Arctic Tern, Red-necked Phalarope, Snipe, Redshank, Golden Plover, Whimbrel, Gyrfalcon,  various passerines such as Meadow pipit, White wagtail, Wren and many more.  
Included:
Breakfast
All Transport
Fully Guided Day with a local guide
Accommodation
Visit To Sigurgeirs Bird museum & Birding Centre.
Not included:
Meals & Drinks, not listed included.
D3 Waterfalls & Volcanoes, Krafla & Dettifoss
-Geology walk by Leirhnjúkur volcano –  Víti explosion crater – Hverir the boiling mud pots – Dettifoss waterfall – Selfoss waterfall – Hafragills waterfall – 
Exploring the Krafla volcanic area we visit namaskarð boiling bud pits, víti explosion crater and go for a geology/birding hike around the recently active volcano Leirhnjúkur. The boiling mud, black lava and steaming craters from the 1984 Krafla eruption make an otherworldly landscape. The area sits up around 500m above sea level and the arctic tundra landscape has taken over the vegetation.  Common spotting on the hike of the volcano are amongst others, Snow buntings, white wagtail, purple sandpiper, wren and Golden plover and to see these birds in within the volcanic area makes for incredible sights.
From Krafla We will move towards Dettifoss Waterfall, On the way we will break for a picnic lunch.
If road conditions allow, we head to the east side of Waterfall Dettifoss, where the route will take us trough the highland wetlands of Grímstaðir and Hólssandur. Known as the nesting ground for many waders such as black-tailed godwit, whimbrel, purple sandpiper, golden plover and more. The wetlands around Grímstaðir are also a strong nesting area of a pink footed goose.
Dettifoss Waterfall, it self is unlike anything, the raw power, and the majestic appeal grabs the imagination, We will take the time needed to view, and enjoy the most powerful waterfall in Europe.
Included:
Breakfast
All Transport
Fully Guided Day with a local guide
Accommodation
Packed lunch.
Not included:
Meals & Drinks, not listed included.
D4. Aldeyarfoss Waterfall – Highland oasis 
One of North Iceland's best photography sight
Highlights of this tour are Aldeyjarfoss waterfall, Hrafnarbjargarfoss Waterfall, Ullarfoss Waterfall, Bárðardalur rural area, Skjálfandafljót river.
This is a Private Tour and we are flexible when we start the tour and duration time of the tour.  It´s great to enjoy sunset or sunrise at the waterfall.  Pick up is included from hotels/guesthouse in Lake Mývatn area.   And it is possible to meet and start the tour from Goðafoss if guest is coming from Akureyri or other areas.
Aldeyjarfoss waterfall has geologically interesting surroundings. Tumbling through a narrow passage into a wide basin, with black basalt columns that provide a stark contrast to the thrashing white foaming water, making it one of Iceland's photographic gems.
Aldeyjarfoss is one of most impressive waterfalls on the Skjálfandafljót River's route from Iceland´s biggest glacier the Vatnajökull glacier.
Included:
Breakfast
All Transport
Fully Guided Day with a local guide
Accommodation
Packed lunch.
Not included:
Meals & Drinks, not listed included.
Flight from Húsavík – Reykjavík (book your flight at www.eagleair.is