1 Hour Myvatn Snowmobile Tour
Book Now
1 hour ride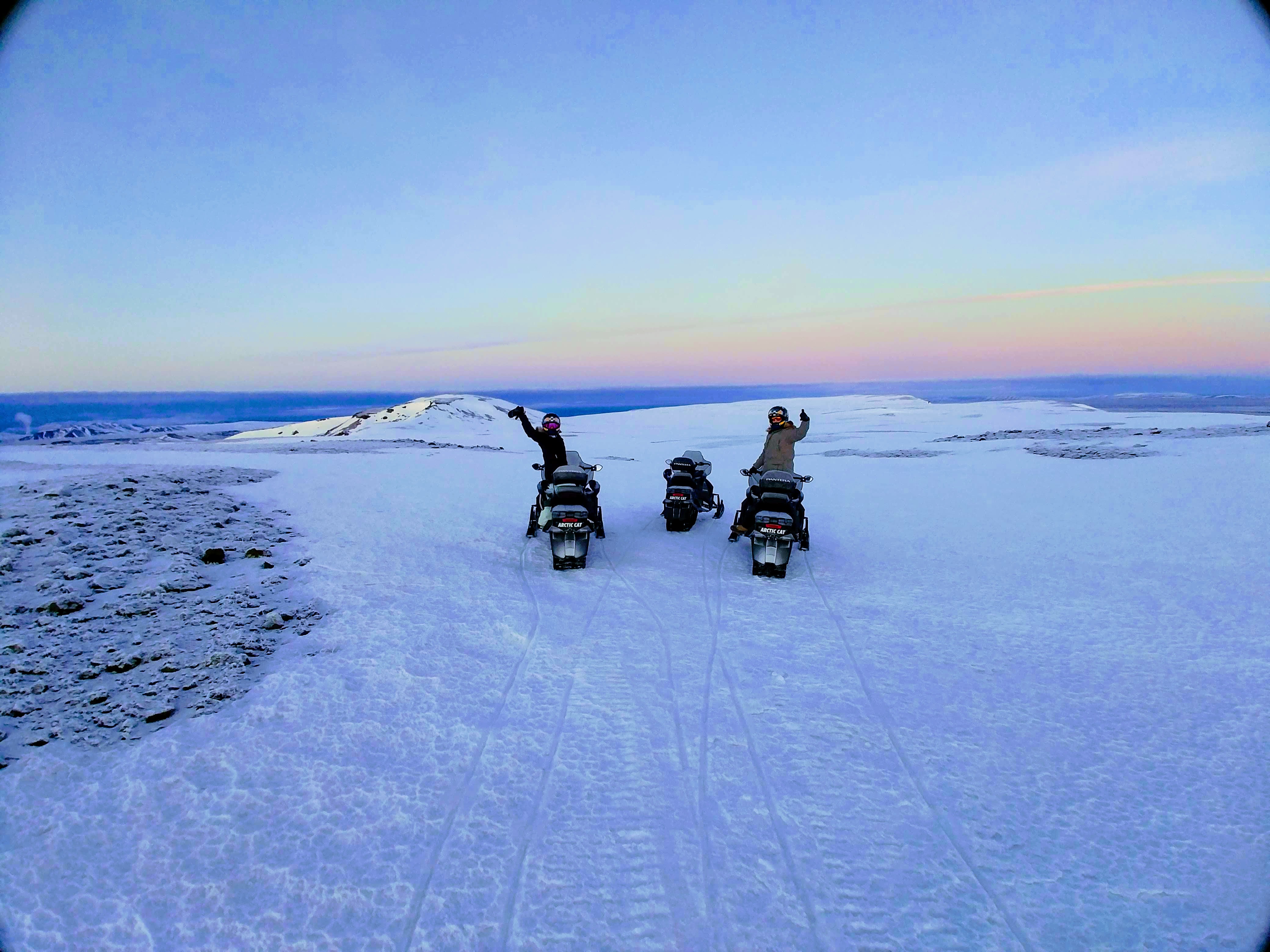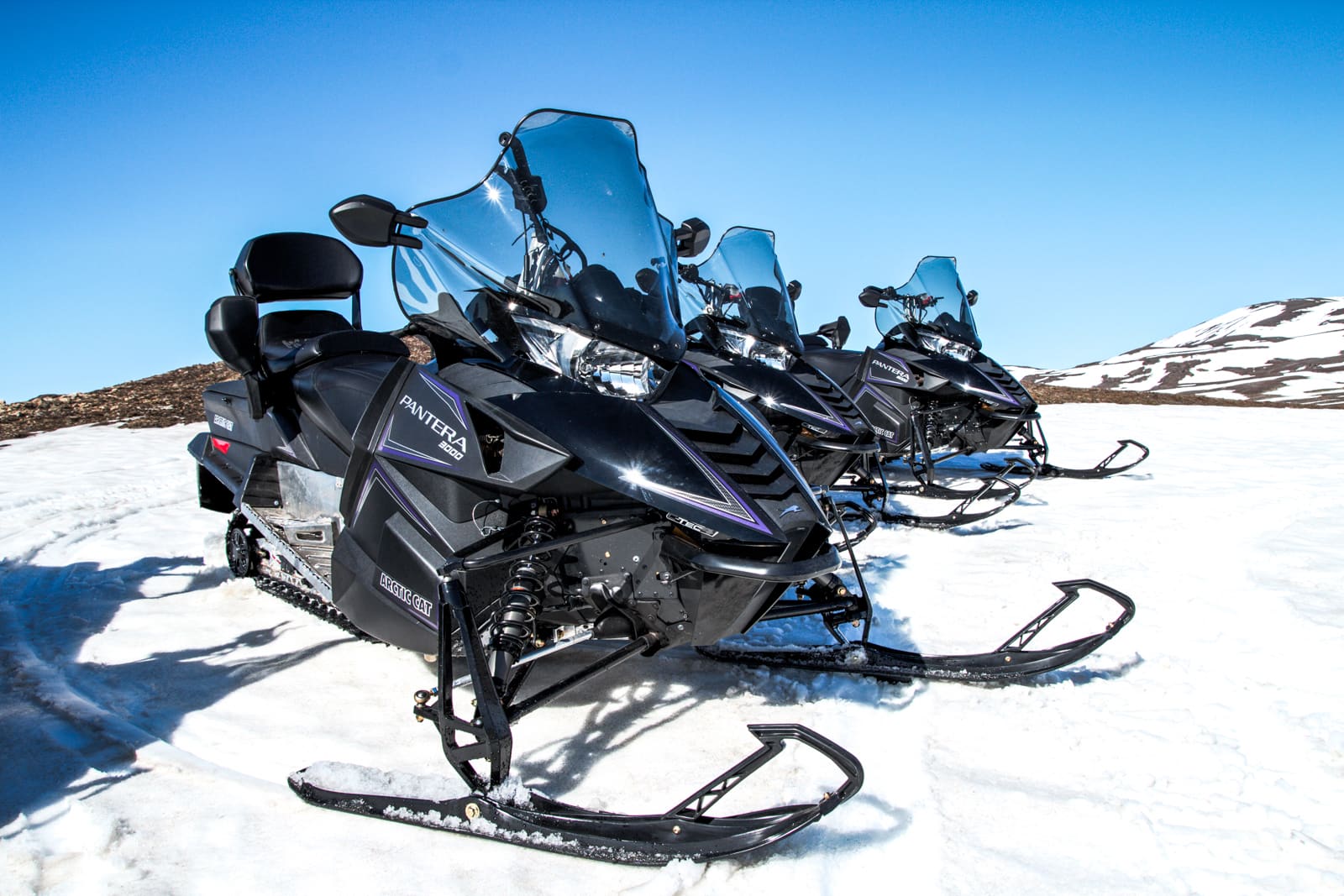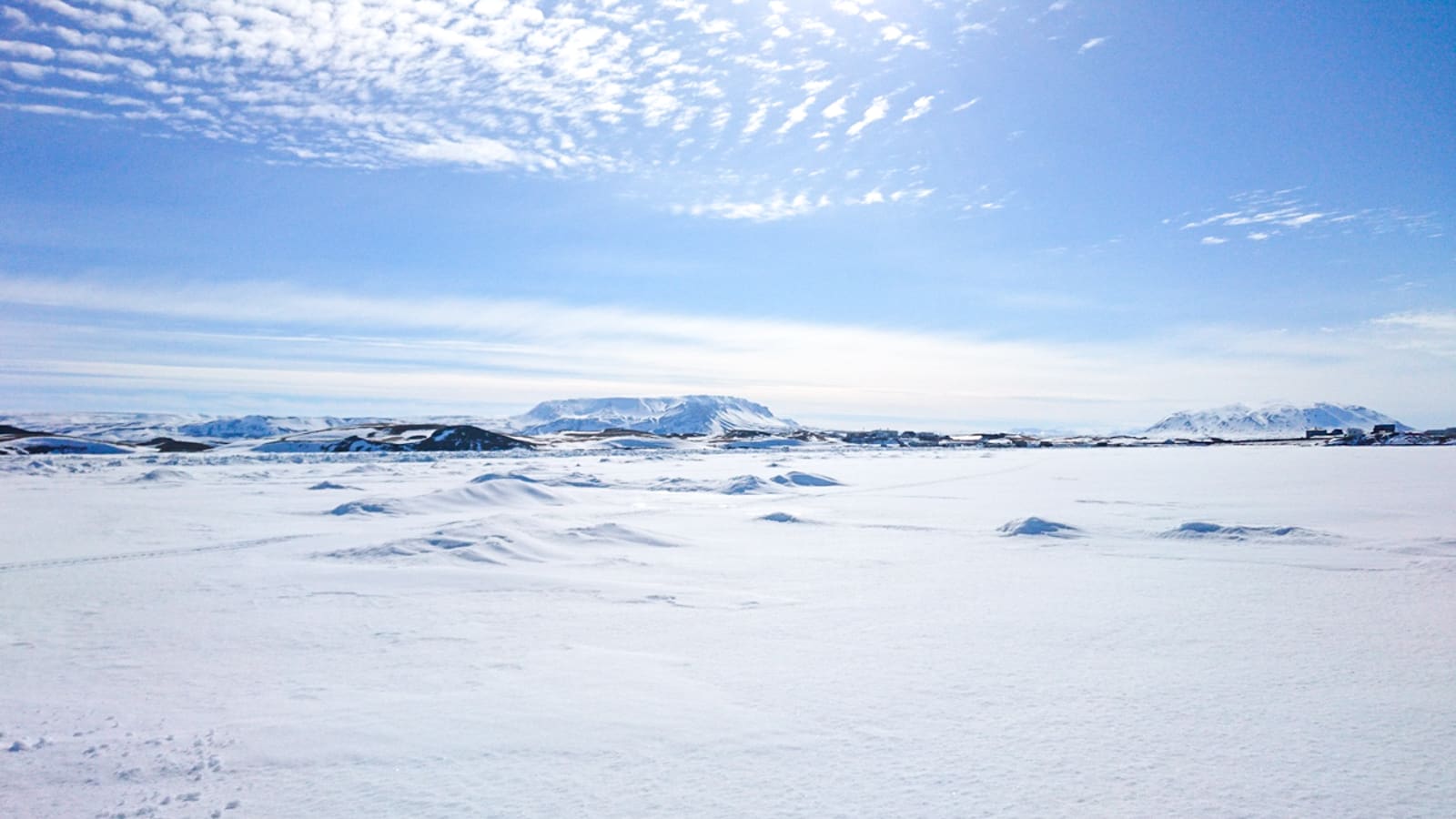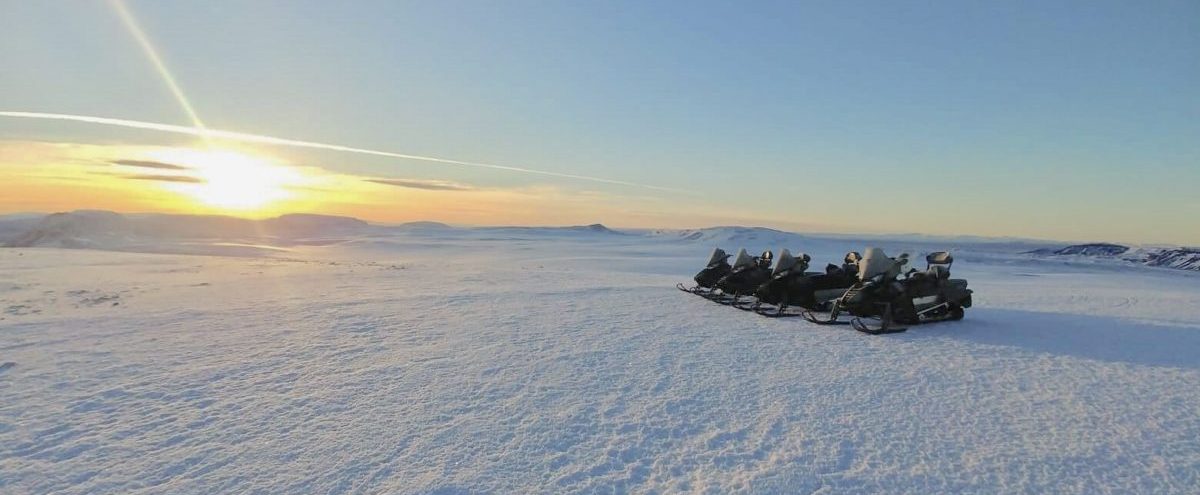 Snowmobile driving by Lake Mývatn North Iceland
Hop on and have a go!
During This short tour you will explore the area of Lake Myvatn. Enjoy magnificent view of the surrounding mountain circle from the Frozen lake Mývatn or ride along steaming lava fields in the area of Krafla Volcano. 
With a snowmobile you can explore the Icelandic nature during the winter months in a different way.  Take an exciting adventure on our snowmobiles out on the frozen Lake Mývatn or travel deep into the highlands with one of our guides
Good to know: All drivers need to present a valid driver's license and please note that operation period is dependent on season. Pre booking is required. Keep in mind that steering the snowmobile is significantly harder with a passenger on the back so we recommend single rides for beginners. A signed liability waiver is required prior to all tour departures. Your safety is our first priority so itinerary might be altered due to bad weather or road conditions, we might have to cancel or reschedule the tour if weather or other conditions are not in our favor. All cancelled tours, on our behalf, are 100% refunded.
Price: 29.900.- isk per person on a single snowmobile, 22.500.- isk per person for a shared snowmobile. For more than 6 persons or larger groups, please contact us for a quote.
Snowmobile tours are available in the winter months while we have sufficient snow.
Extras: Lunch pack. We offer really good and healthy lunch packs for our tours! We offer Light Lunch Pack, Full Lunch Pack and Luxury Lunch Pack.
Not included: Personal insurance.