Bike & Bath
Book Now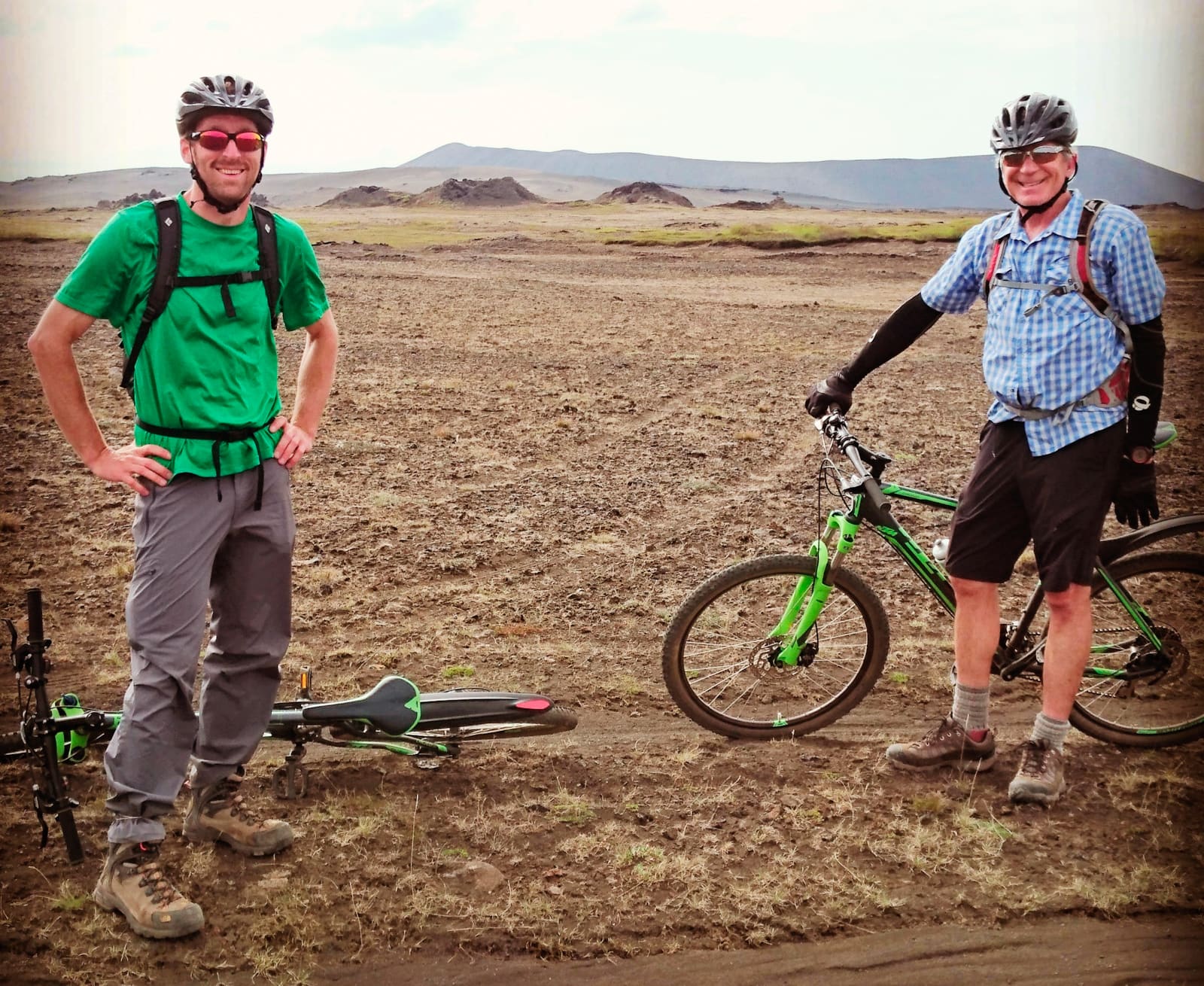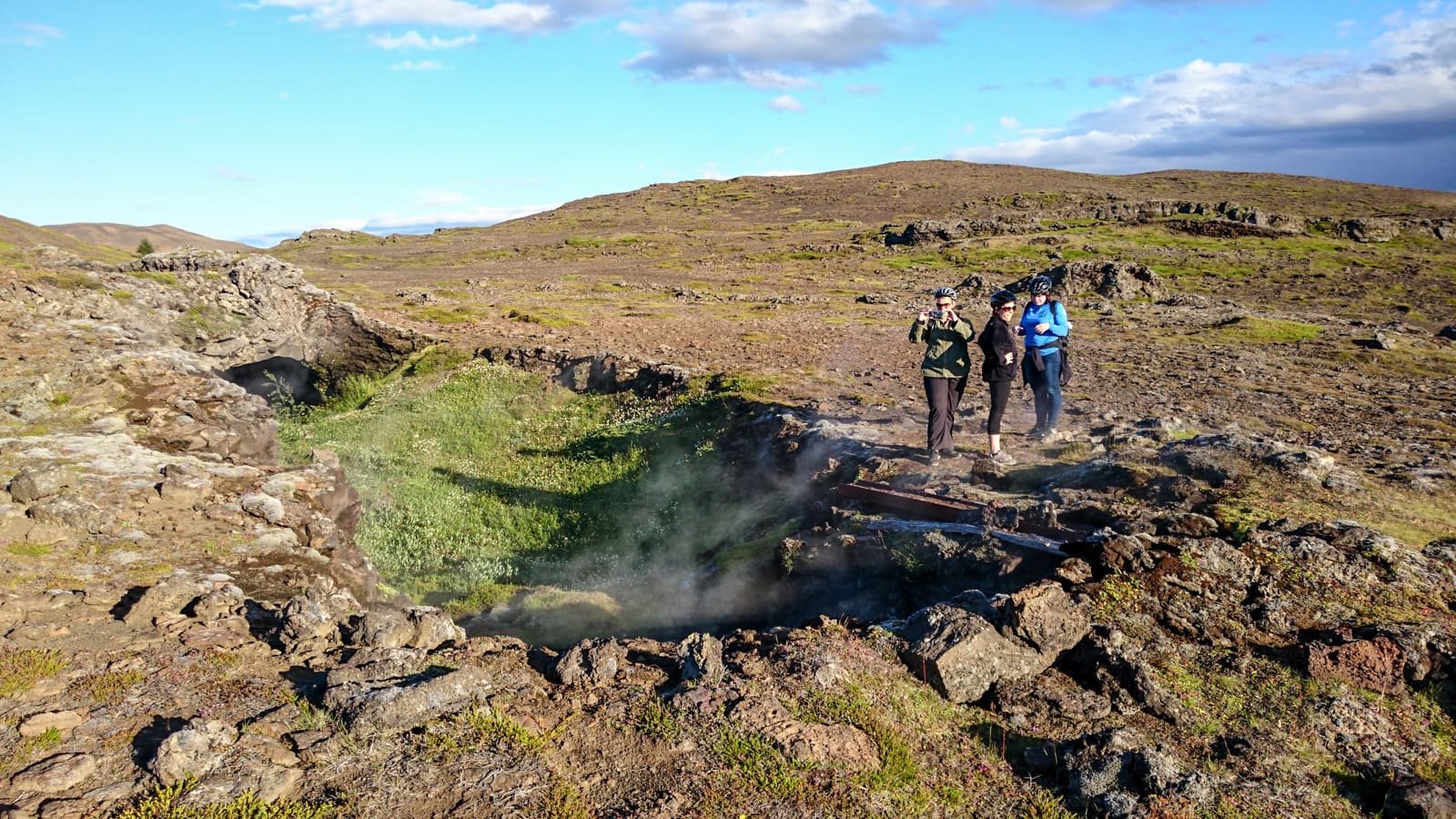 Guided Mountain Biking & Soak in the Nature Baths of Mývatn
This tour is one of the most popular Mountain Bike tours in northern Iceland.   You cycle with us into the bright summer evening on a mountain bike. On our way we stop by the "underground bakery" where the locals bake their well known Geysir bread in the natural steam. We then continue past the first steam generator in Iceland and head to the old steam bathing cave where people used to go to relax in the old days, and after visiting the cave we go to the Mývatn Nature baths for an hour of relaxing in the warm water and natural steam baths. After a nice soak we get back on our mountain bikes and head back to our office again.
Bring Swimsuits & towels with you or rent some at the Nature baths.
Good to know: We will be cycling on a gravel road a large portion of the way to the Nature baths, as well as cycling partly on asphalt road. There are a few small hills on the way but mostly downhill and on asphalt on the way back. We make multiple stops on the way, so we have time for photos and enjoying the scenery.
In Winter we cycle using Fat-Bikes on this tour.
*Guidance, mountainbike, helmet and entrance fee to the Nature baths included!
**A minimum of two participants for departure