Dettifoss Waterfalls – Private
Book Now
Dettifoss waterfall - Selfoss waterfall - Hafragilsfoss waterfall - Super Jeep adventure - Local tails and stories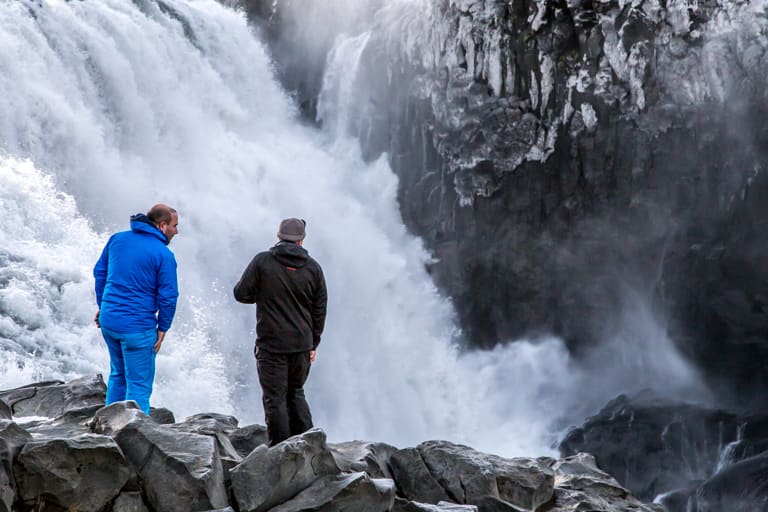 Dettifoss Tour info:
To stand in front of the raw power of Dettifoss is an experience that is hard to describe, and should be on everyone's bucket list. In this private tour we aim to visit not only Dettifoss waterfall but also the two nearby waterfalls, Selfoss and Hafragilsfoss whom are both unique in their own way.
It's possible to visit Dettifoss waterfall from either the east or the west side and both options are differently spectacular, which side visit will depend on the season and road conditions. This tour is operated on one of our Super jeeps that gives us an option of visiting sights of the beaten track on our way to the sights of these waterfalls.
Itinerary:
As this is a Private tour the schedule is flexible to your needs, the tour takes around 4-5hours,
Longest hike on the tour is at our main stop at Waterfall Dettifoss and Selfoss, aprox 2,5km. During mids of winter we will use snowshoes to make the walk easier.
Optional add-on:
– Visit the Nature baths at the end of the tour
– Cross country skiing
– Lunch boxes
– Combine with Lúdent crater tour, makes this a whole day Super Jeep adventure that shows to all the best of Lake Mývatn's back country
Private Dettifoss tours available 
Enjoy the flexability of a private tour. Your day, you schedule