Ice Cave Lofthellir – Day Tour
Book Now
Lava Cave - Ice Cave - Ice Formations - World of Ice and Darkness - Local Guides - Small Groups - Lava Tunnel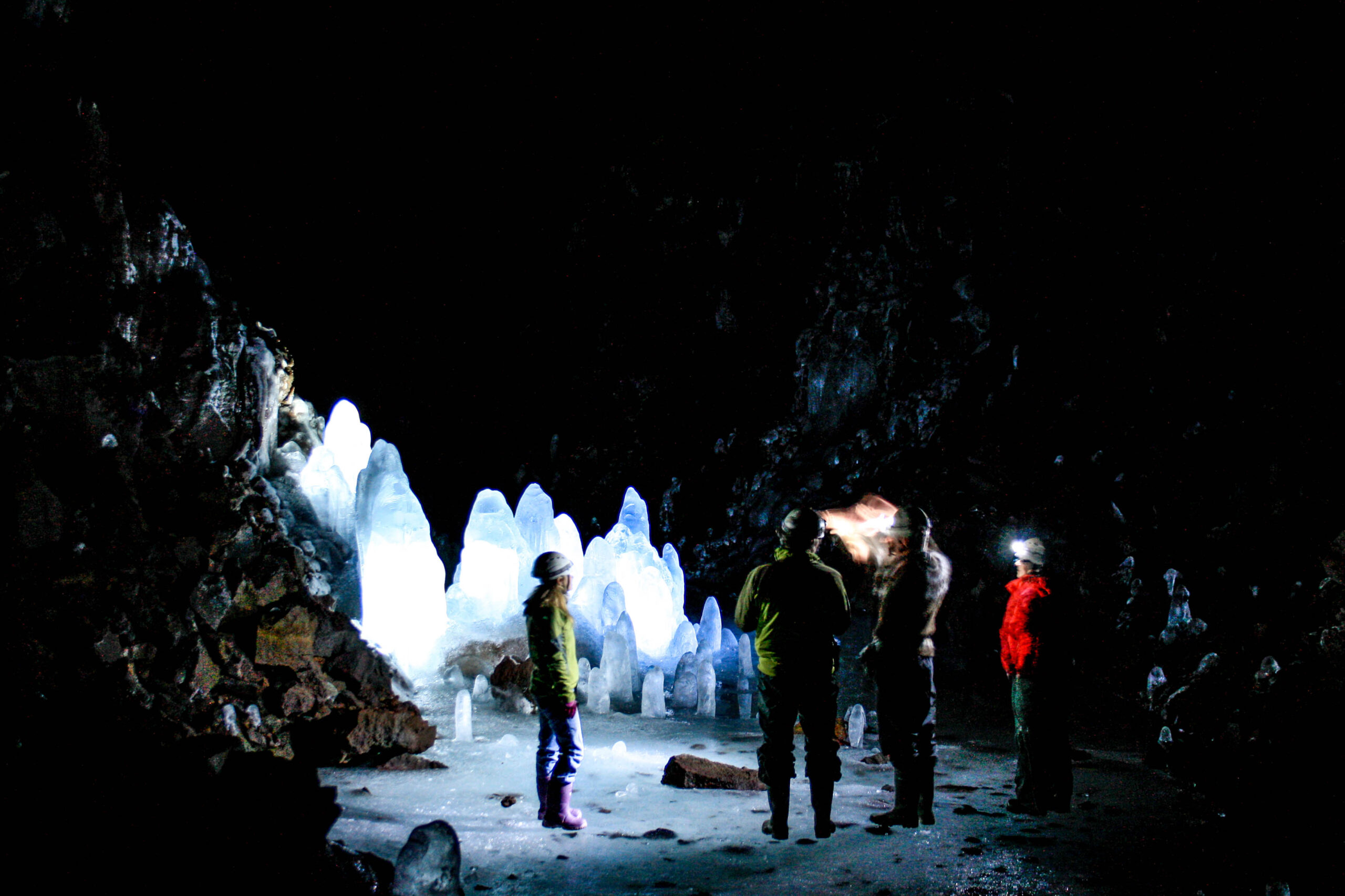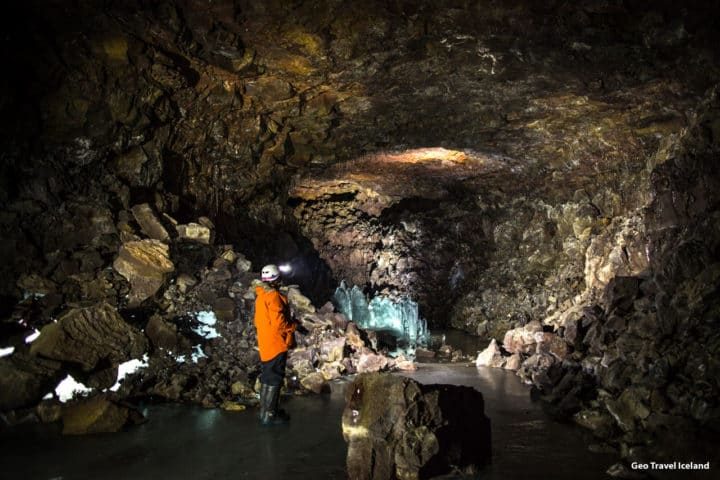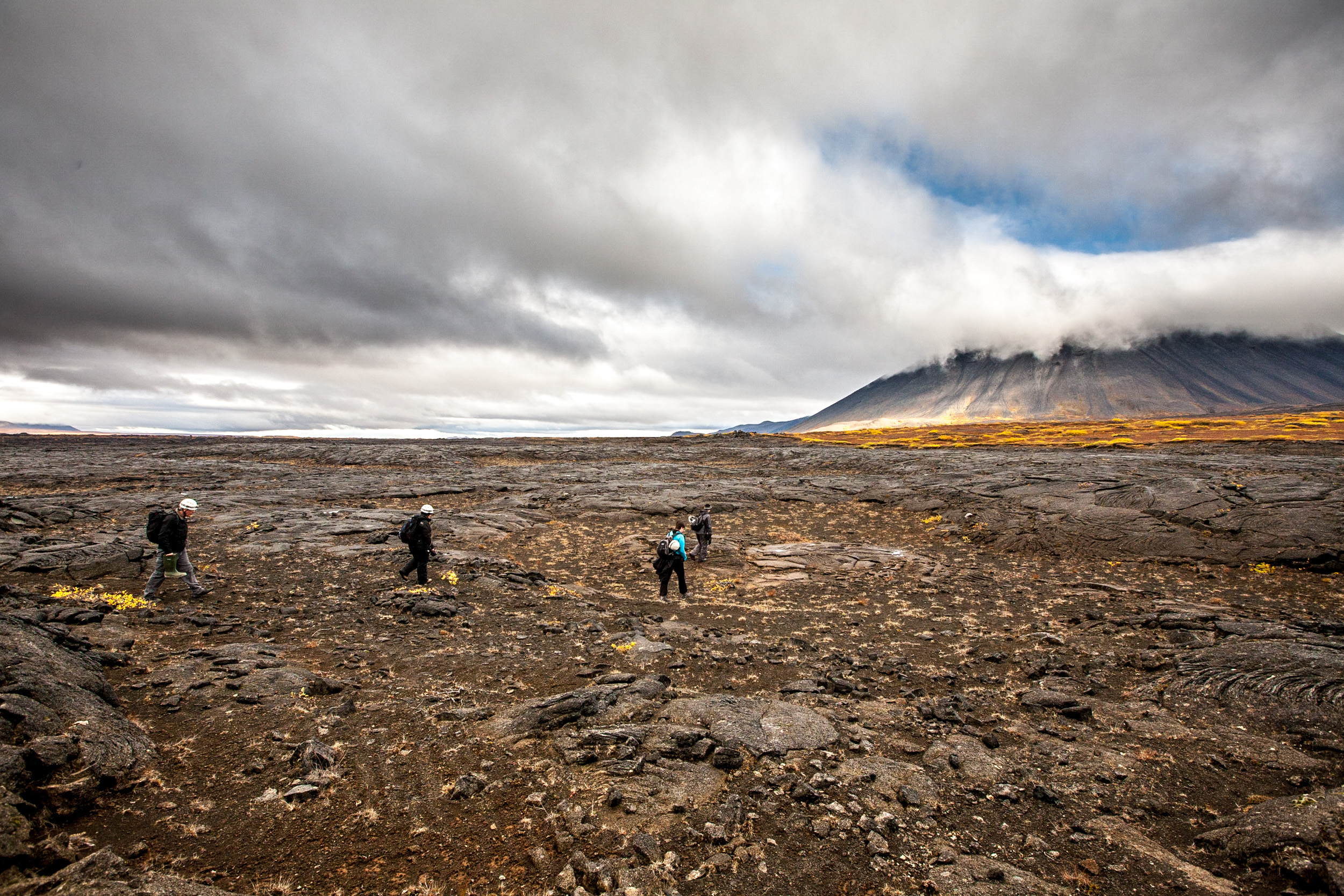 ,Lofthellir Ice Cave – Day Tour – From Lake Mývatn
Ice Cave inside a lava cave.
Lofthellir Ice Cave is a permafrost, Ice-Cave inside a Lava Tunnel, boosting incredible ice formations, some hundreds of years old.
The tour starts from Lake Mývatn area, the journey to the cave leads you through rugged tracks along incredible geology. The Drive leads you past the volcano Mt. Hverfjall and along Lúdentarborgir crater row. Once we reach the roots of Mt.Hvannfell there is a 30 min Guided hike across the lava fields to the entrance of Lofthellir cave. There you will be provided with a helmet, headlamp and studded boots for better grip, inside this Ice Cave.
We travel slowly and safely into the cave in a single line, guided by your cave guide, whom will help you to safely move through the cave. The entrance of the cave is the most narrow part of the cave and you will need to crawl through. How ever with every step you take into the cave it just get's bigger!
lost world of Ice and magic awaits, frozen in time, frozen in place
Protection Program
Lofthellir Lava Cave is a unique cave due to it's incredible ancient ice formations. The Cave is a protected sight, privately owned by local landowners.  Only a limited number of tours are allowed and all tours to the cave are operated by Geo Travel Certified Cave guides. The goal of the cave project is to make sustainable cave tours in the cave and preserve this incredible Cave for future generations to explore.  Included in every ticket is a fee for the protection program and local landowners.
Research
The Geo Travel Cave Team is also involved in research of Cave lofthellir such as recent SETI funded Research where Cave Lofthellir is used to further understanding on Cave explorations on the planet mars. the research is ongoing and for further information and outline of the program you can click here
Note
This tour is not suitable for young children, people with claustrophobia or people that are not in reasonable physical condition
To reach the cave is a 30-minute hike across a relatively smooth lava field
The short entry (approx. 1,5m) into the cave is narrow and guests need to crawl on all fours to enter
There is ice and water on the floor of the cave and the temperature inside the cave is around 0°C
Due to weather and/or road conditions we might have longer journey time or cancellation of the tour
Do I have to Crawl?  
Yes a little bit, in the entrance there is around 1.2m of crawling to do and a short slide halfway into the cave. Nothing to worry about but not for people with claustrophobia. Rule of thumb if you feel okay in an elevator you should be fine.
Is it Cold inside?
The temperature inside the cave ranges from 0° to -2°C, Make sure that you have good gloves and preferably waterproof pants.
Where do we start?
We start The tour from The: Parking/loby of Icelandair Hotel Mývatn   Please be ready at the pickup location 15min before departure