Dog sledding
Book Now
Dog Sledding experience by Lake Mývatn, North Iceland.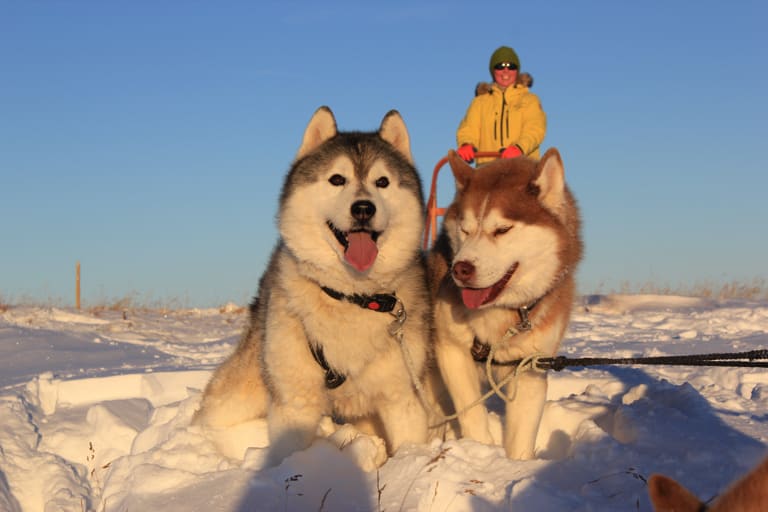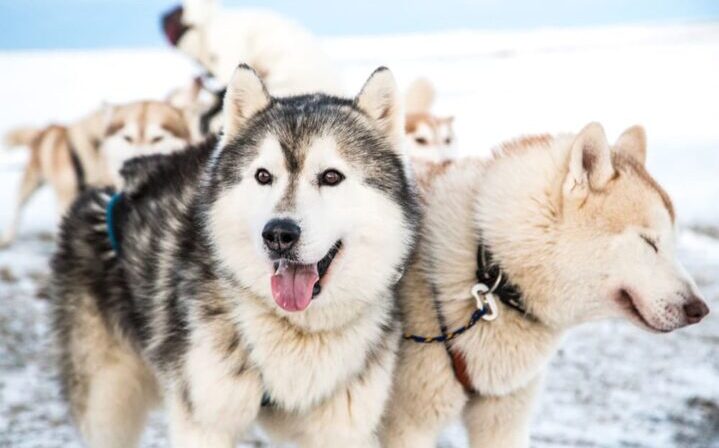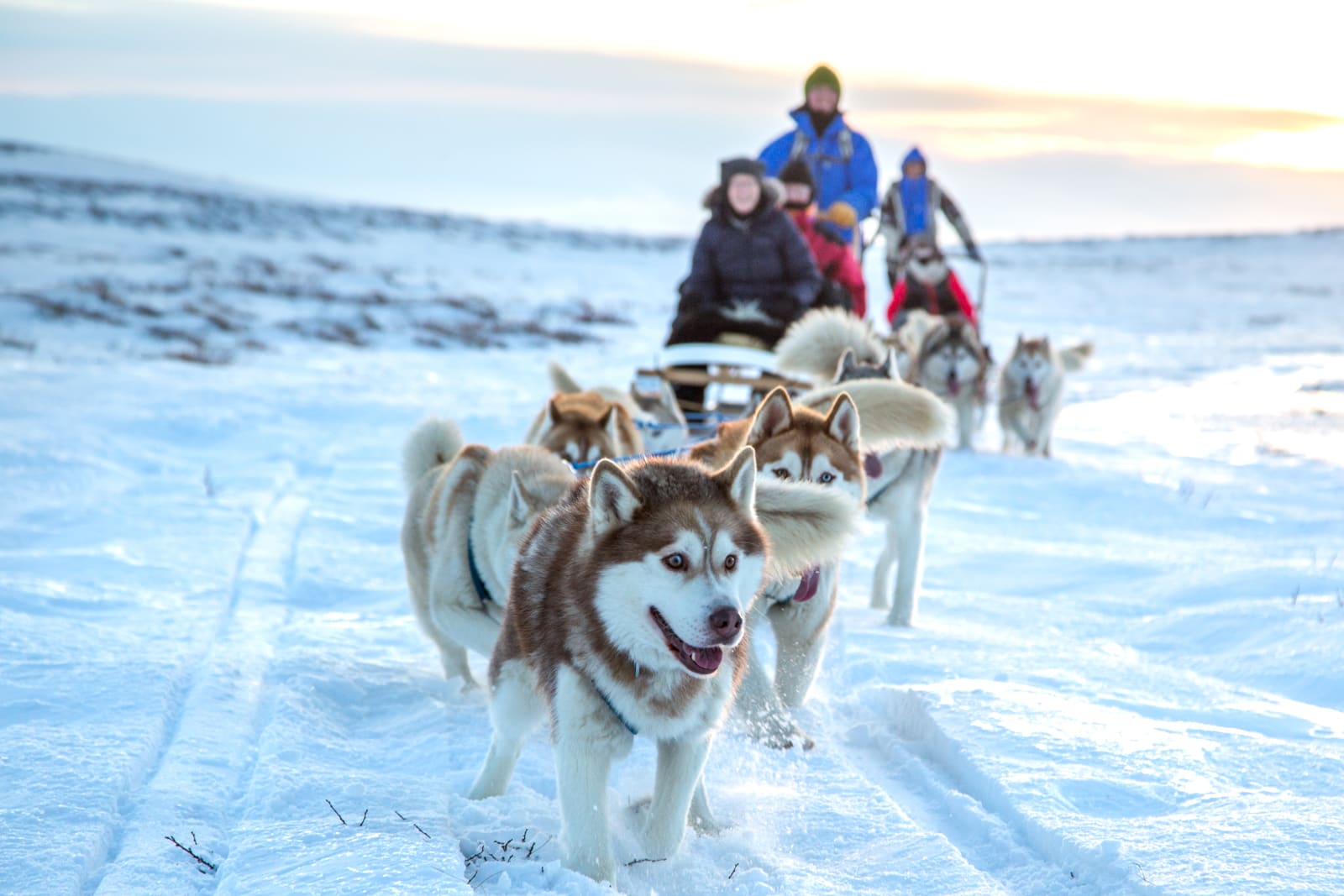 Dog Sledding By Lake Mývatn
Get a taste of the wonderful winter sport of dog sledding, what a uniq way to see our beautiful nature by Lake Mývatn. We will instruct you in the basics of driving a dog team, and then introduce you to your team of Siberian Huskies. All of our dogs are friendly and love the exercise and attention the get from our guests. Tours have 2 clients and one guide per sled.  After instructions you're off exploring our trail close to Lake Mývatn. Take a turn as a musher driving the team with your guide or relax as a passenger.
You will be out on the trail with the dogs for approximately 1 hour and than you'll have an opportunity to meet our dogs and taking pictures of the tour, the dogs and the great landscape around lake Mývatn.
Best enjoyed by people in average to good physical shape.
Equipment: Geo Travel will provide you with warm overalls and gloves if you need.
Advised to dress in warm clothing and bring sunglassess
We start our dog sledding tours from our farm Heiði. Heiði is located close to Lake Mývatn, north Iceland. In late April and May when snow is melting from the area around our farm and Kennel at Heiði. We will move our tours to higher grounds were there is good snow, if this is the case we will inform our guest of a new location prior to departure.
Please contact us at info@geotravel.is for information or call us at +354-660-4442 for information and bookings.
 More information on dog sledding here