Northern light Snowmobile tour
Book Now
Evening Snowmobile tour - Northern Light Snowmobile tour - arctic night - snowmobile adventure in Iceland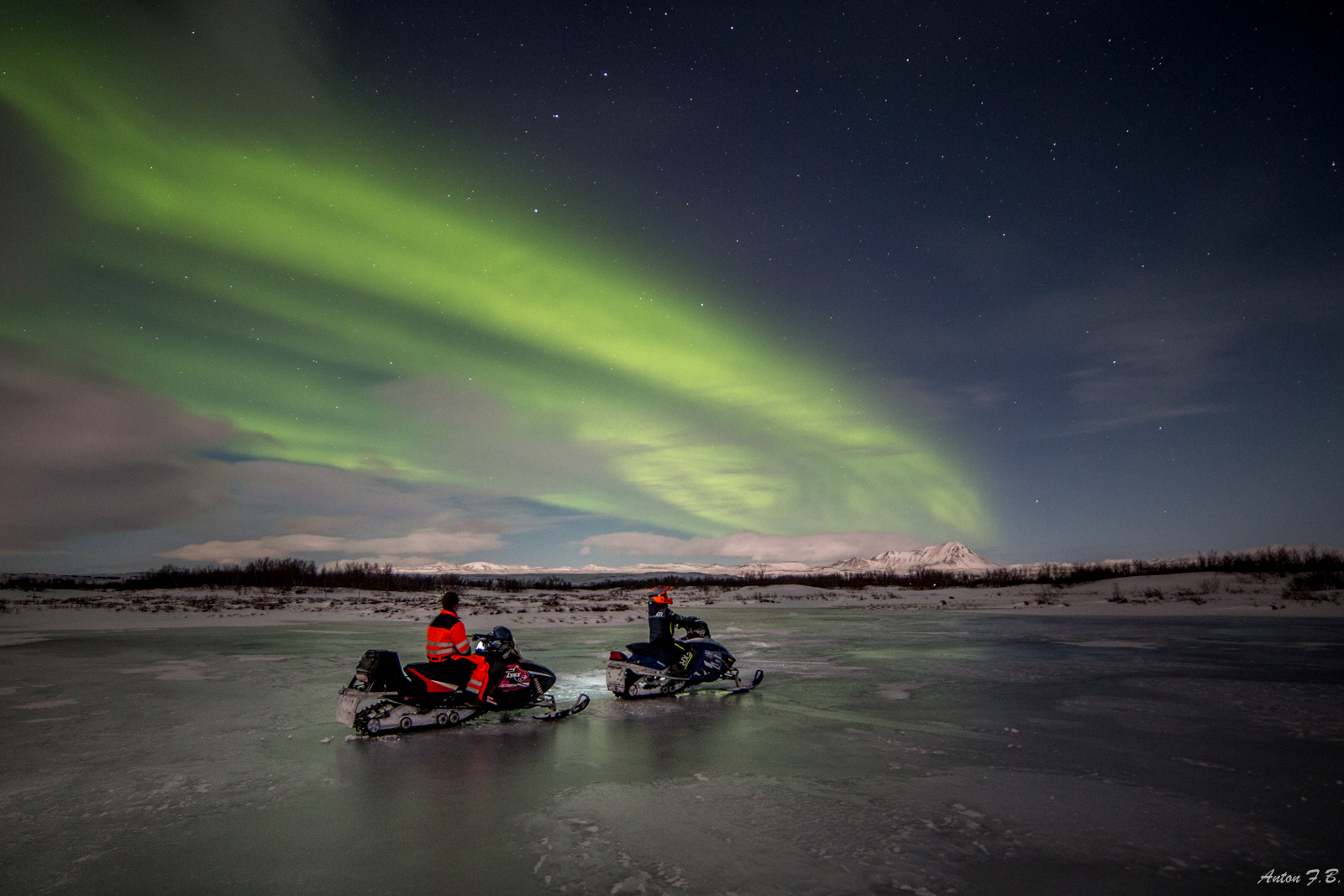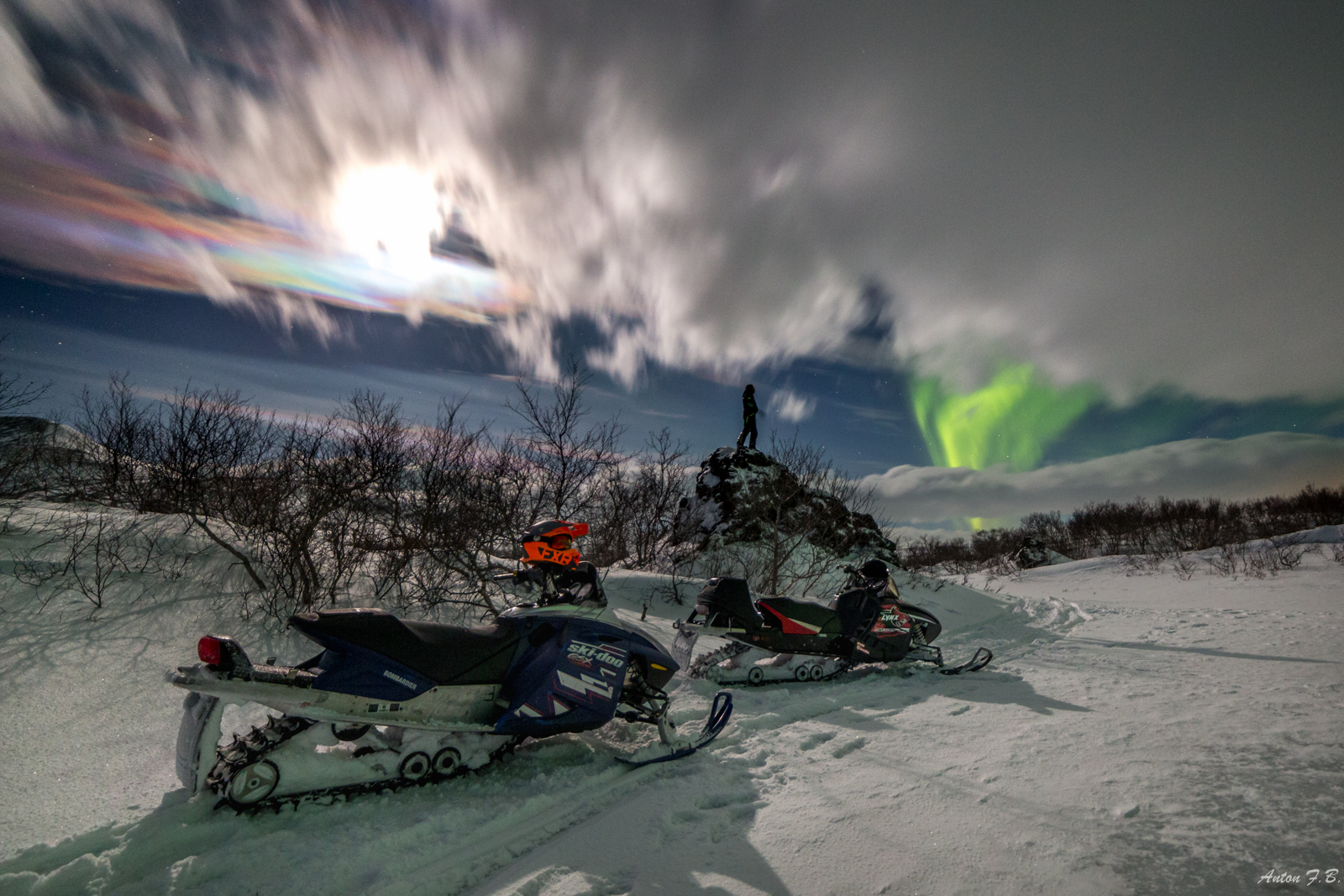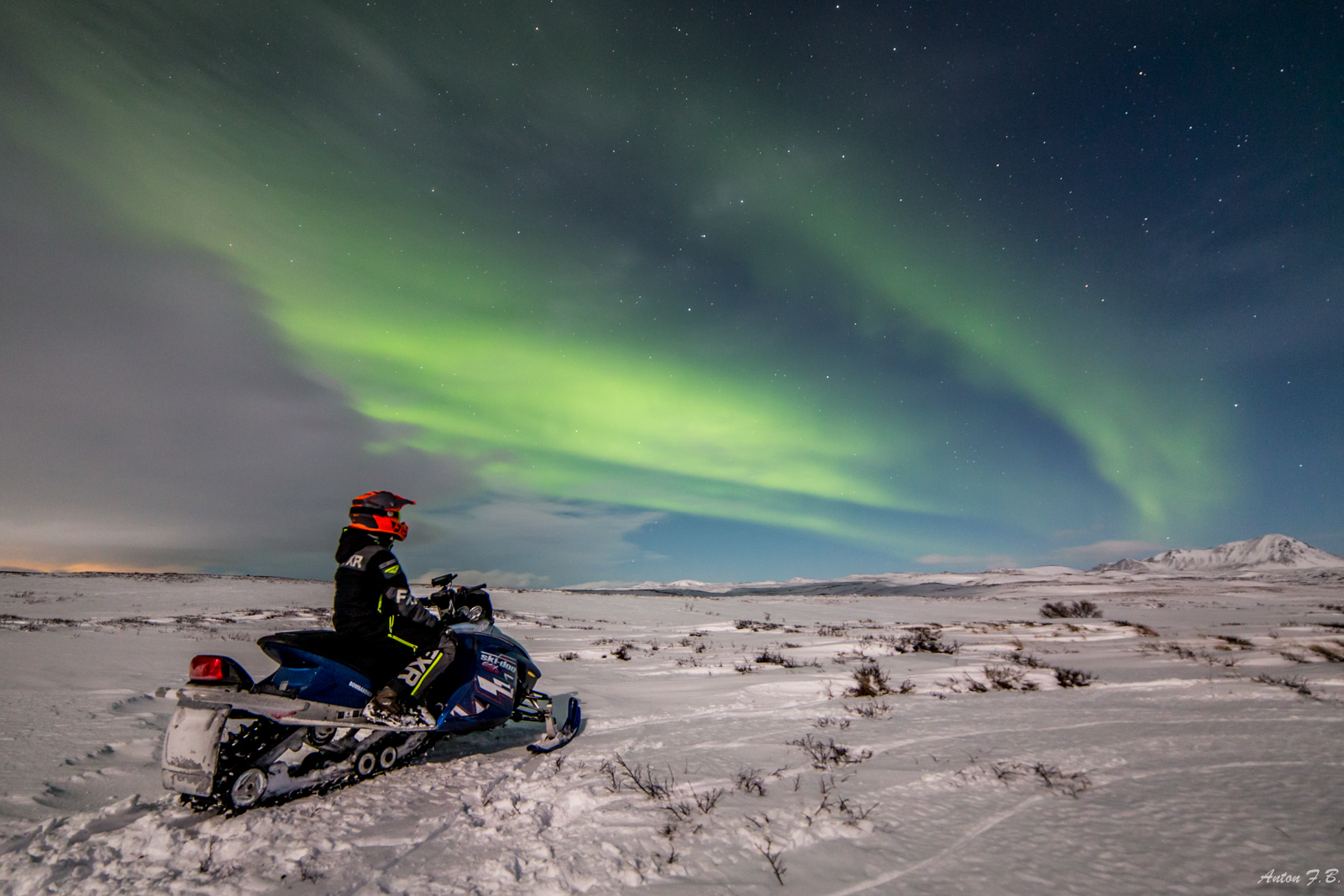 Northern light Snowmobile tour
Join us for an adventure out in to the arctic night! 
The Snowmobiling Northern light tour
This is a snowmobiling tour, however unlike normal snowmobiling tours we now travel into the night. Snowmobiling in dark is actually very easy due to good lights on the snowmobile. In some conditions it is more favourable to drive during darkness to avoid "snow blind" conditions.  During the the tour you will travel trough various landscapes of Mývatn nature reserve. Frozen wetlands, birch forests( woodlands/scrubs). We  drive out away from any light pollution, off the beaten track, turn of the snowmobiles and enjoy the darkness and hopefully if we are lucky we might see Northern Lights 
This is a small group tour with maximum 16 passengers in each group.
Snowmobiling.
In Mývatn, snowmobiling is our favourite  way of traveling trough the rough arctic conditions. Our guides grew up riding snowmobile on they're farms. For us, Snowmobiling is a part of our lifestyle, we love to share our passion for snowmobiling and allow our guests to experience the incredible freedom that a snowmobile provides
Itinerary:  
You meet your guide, who will help you find helmets and overalls fitting your size. We go over all safety features you need to keep in mind and show you all the tricks about driving and operating a snowmobile. Just before we go, your guide will go over the route and how we drive in a single formation at a safe speed.
Your guide will then take you on a one-hour snowmobile tour with a few stops to admire the landscape and hopefully see Northern lights. Driving a snowmobile through a vast landscape of volcanoes and the contrast between the black lava and white snow is an experience of a lifetime. 
Good to know:
All drivers need to present a valid driver's license and please note that operation period is dependent on season. Pre booking is required. Keep in mind that steering the snowmobile is significantly harder with a passenger on the back so we recommend single rides for beginners. A signed liability waiver is required prior to all tour departures. Your safety is our first priority so itinerary might be altered due to bad weather or road conditions, we might have to cancel or reschedule the tour if weather or other conditions are not in our favor. All cancelled tours, on our behalf, are 100% refunded.
Price:
25.900. – isk per person for a shared snowmobile.
 29.900. – isk per person for a solo driver on snowmobile
For more than 6 persons or larger groups, please contact us for a quote.
Snowmobile tours are available in the winter months while we have sufficient snow.
Not included: Personal insurance.
For a longer Snowmobile you can try out Wilderness Snowmobiling Tour
You can also check our our  Mývatn Snowmobiling website