Guided Snowshoe walk by Mývatn
Book Now
Snowshoe in Mývatn Nature reserve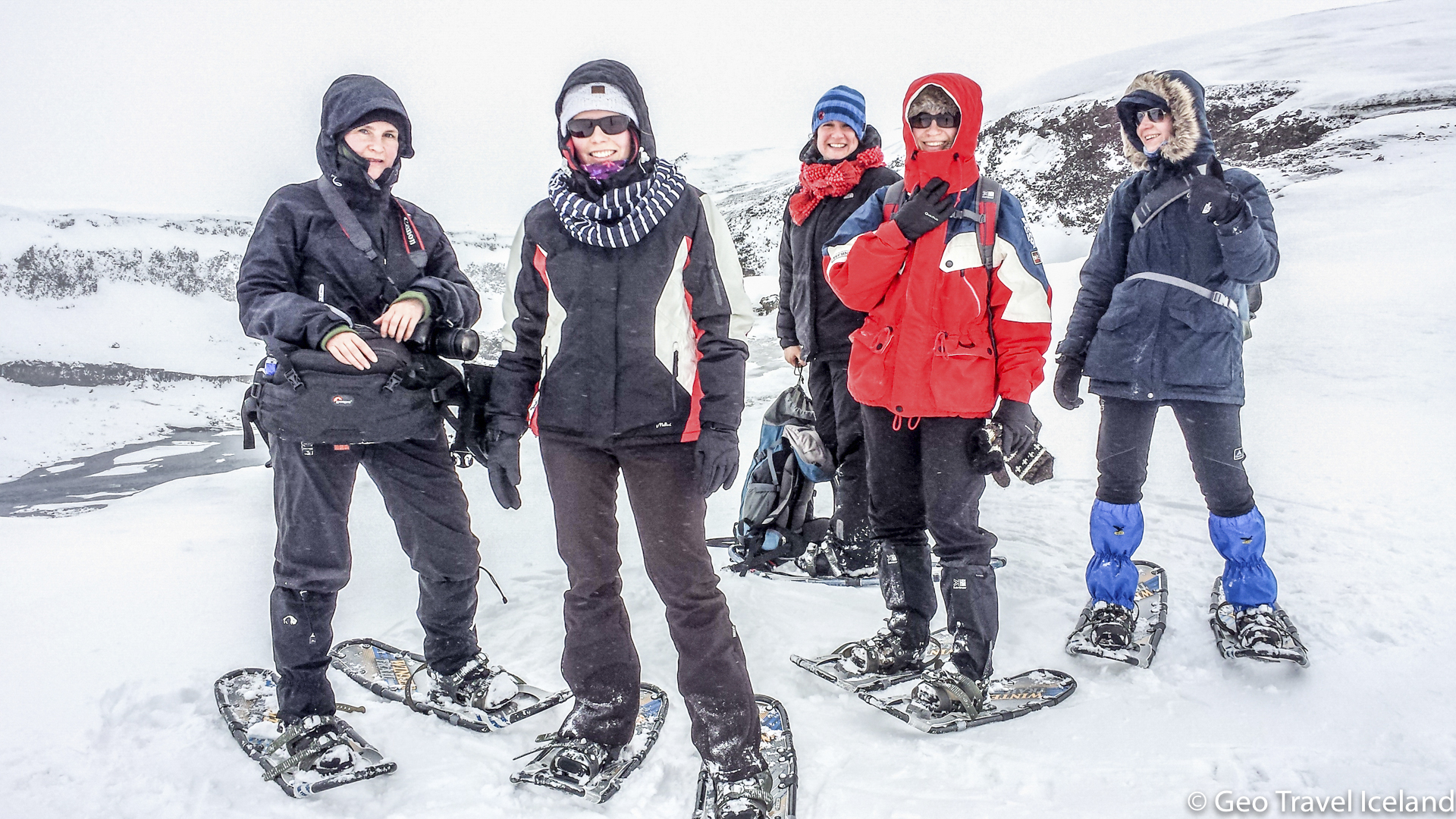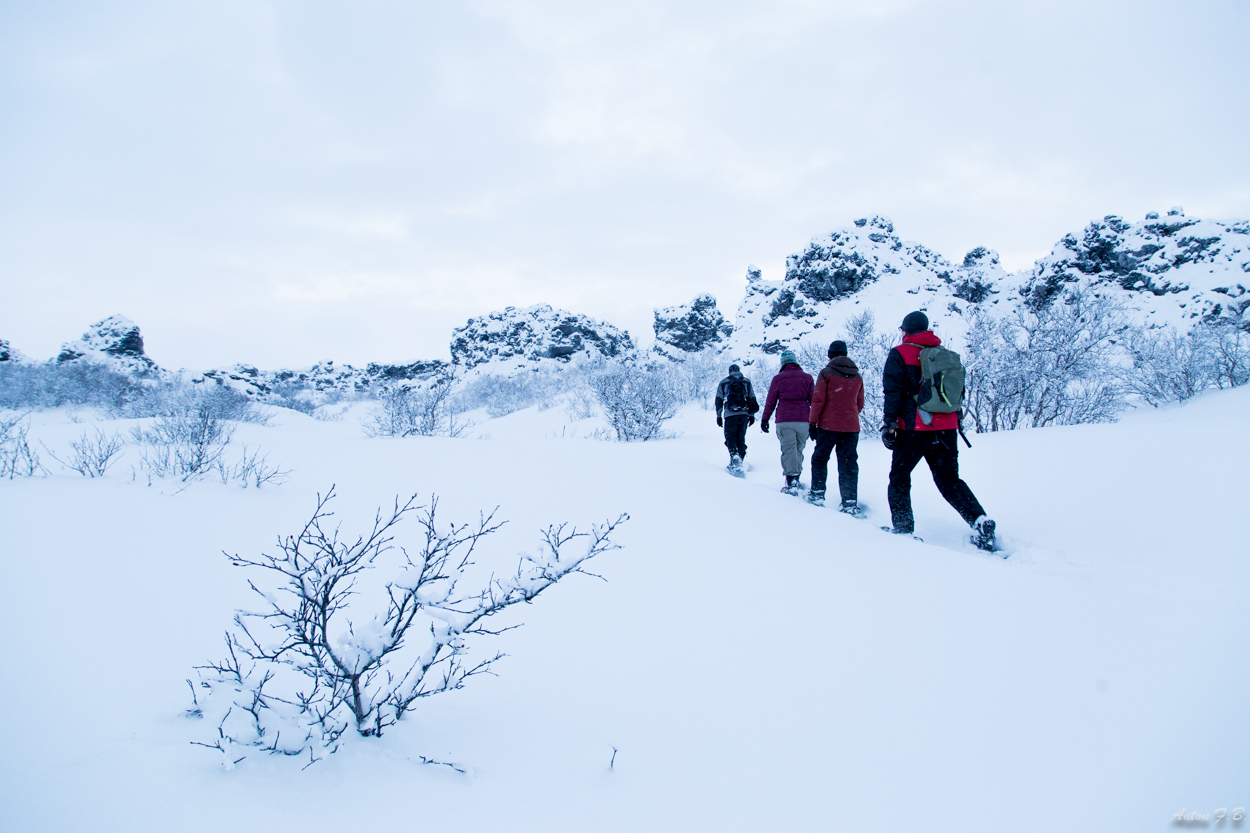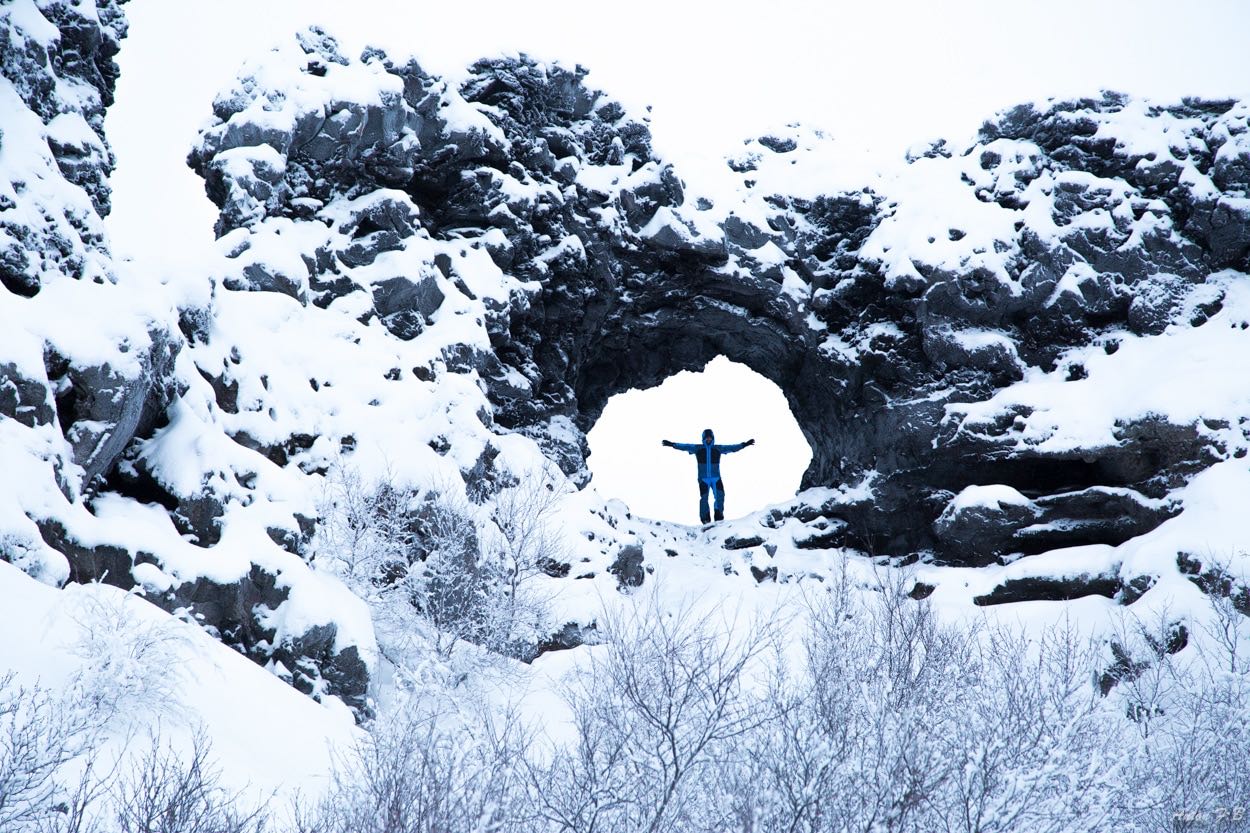 Guided Snowshoe hike by Mývatn
Step of the beaten track. Join us for a snowshoe hike into the wilderness of Mývatn Nature reserve, Depending on snow and weather conditions, the best location each day will be decided. From the Steaming volcano of Krafla Lava field, towering lava maze or snowshoe out on the frozen wetlands of Mývatn lake itself the landscape is breathtaking. 
During the tour you will stop for a refreshment out in the nature. 
Where do we to go for a snowshoe hike?
Each day we pick the right location for a snowshoe hike out into the nature of Mývatn Nature reserve, depending on weather and snow conditions,.
There are many "top stops" by Lake Mývatn Nature reserve. Some times we hike trough those, but sometimes we venture into unknown destinations.
Why snowshoes ?
Snowshoes provide flotation on soft snow 
Metal crampons make them  safe on Ice and snow 
Increase stability in rough terrain 
A way to experience the silence and calmness of Iceland
Snowshoes and skis are traditionally used in Iceland for hiking in the highlands. Snowshoes are a much easier  step into mountaineering than skiing, with a few minutes of instructions, everyone can do a snowshoe hike.  Snowshoe hiking is one of our favourite activity as it provides full freedom to explore a new destinations within the nature reserve, depending on weather and conditions
Is snowshoeing a difficult activity ?
In our  guided snowshoe hiking tours are tailor made to fit the activity level of each group. Snowshoe hiking is in general just walking with a bit bigger shoes 🙂 one of the main reason that we pick different locations depending on conditions is to make sure to provide as good conditions for beginners as possible
If you are looking for a challenging tour, mountaineering, you can Contact us for a tailor made experience. 
We often use snowshoes when needed on our other tour such as :